So, you've been learning saxophone and have just completed Abracadabra Saxophone with your teacher and are ready to play some "real tunes"? Or maybe you are just looking for some fun songs to play at home? Either way, we've got your back.
Most playalong music books are collections of songs of varying difficulty rather than progressive books arranged in order of difficulty so sometimes it can be hard to know which books have friendly music for newcomers who are venturing into the wild. We've listed some of our favourite saxophone playalong books below (in no particular order), which we have tried and tested so that you don't have to comb amazon reviews for clues.
Some of the following suggestions are unfortunately unavailable for Tenor Sax but you can always get the Alto version and pitch-shift the backing tracks using an app like AudioStretch (read more about this app in our Essential Music Apps list).
Motown Classics (Hal Leonard)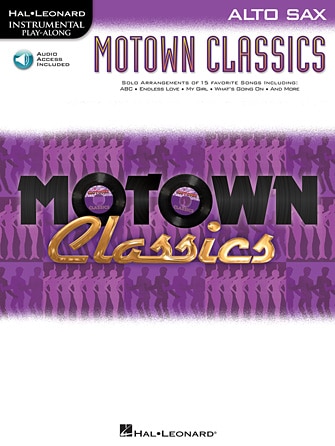 Anyone who has seen the recent musical will particularly love this book but even newcomers to the Motown genre will find something they recognise. These songs are sure to get your foot tapping, from Marvin Gaye to The Supremes to Stevie Wonder. First in the track listing is a challenging quick-paced classic, ABC by The Jackson Five, whilst the other songs in this collection are more forgiving.
Love or hate them, Abba's songs are timeless and infectiously catchy. This collection of 19 hits provide a range of difficulty, tempos and song styles. Some songs will be simple enough to play immediately whilst others may be more challenging for an intermediate player. Our favourites are Voulez Vous, Super Trouper and Mamma Mia.
(For absolute beginners there is a book of Really Easy Abba songs.)
Classic Rock – 10 Monumental Hits (Hal Leonard)
This book has an interesting collection of rock and pop hits, from Queen to Santana to The Police; these song arrangements are super simple to play (most of them fit on a single page), making this book the most ideal offering for beginners in our list. Now you can rock out without breaking a sweat!
The Beatles (Hal Leonard)
15 iconic songs by The Beatles… you can't go wrong! From the utterly quirky Penny Lane, to the rockin' Day Tripper, to the melancholy of Yesterday. The Beatles are undoubtedly the most famous and influential pop band in the world. They paved the way for rock and pop music as we know it today, this book is worth the schoolin' if nothing else.
Playalong 50/50 – 50 Pop Hits (Wise Publications)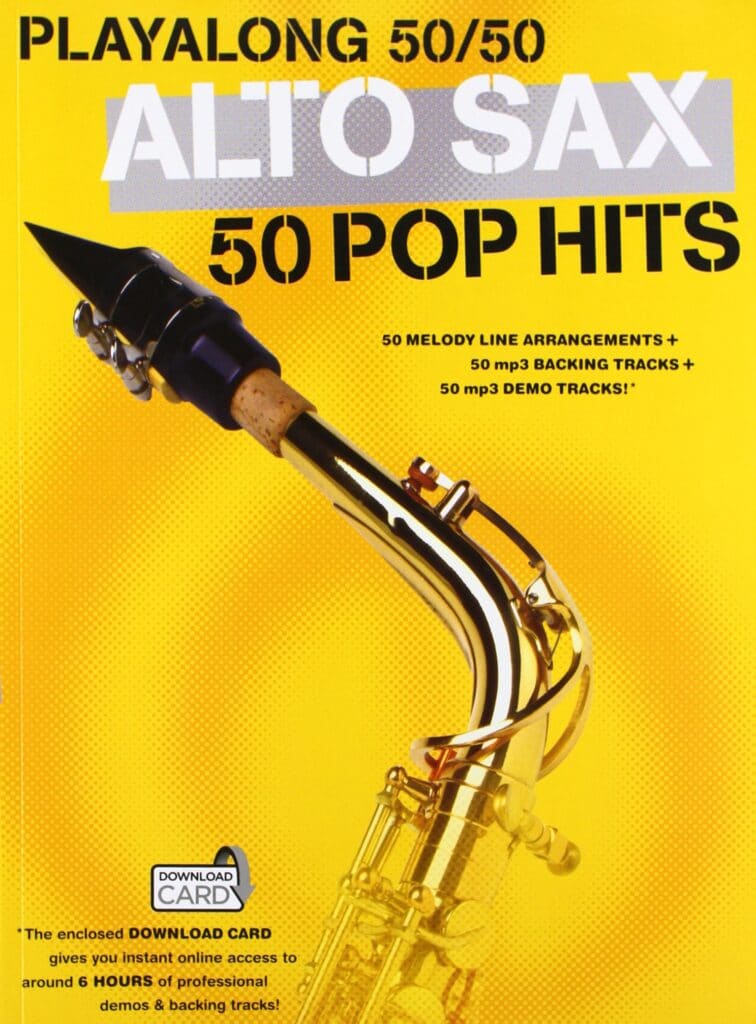 You will not find a better value playalong book than this! 50 pop songs you will actually know, new and old, all with backing tracks which sound like the real thing; from Coldplay to Madness to Van Morrison. Suitable for a variety of abilities but beginners should be able to smash through a chunk of these songs from the get go.
20 Jazz Greats (Guest Spot)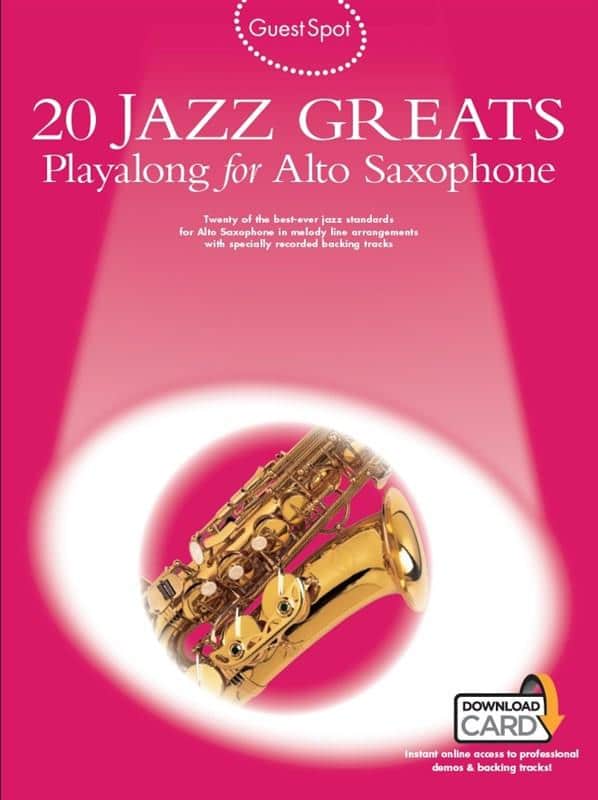 This book has a good variety of jazz standards for newcomers to the genre. There are a fair share of challenging sections to keep you on your toes (it is jazz so it was never going to be easy) but from the first pages of Fever and Bésame Mucho you should be able to get started straight away. This book offers lengthy arrangements and written solos (so no pressure to improvise and make things up yourself).
24 Playalong Standards (Wise Publications)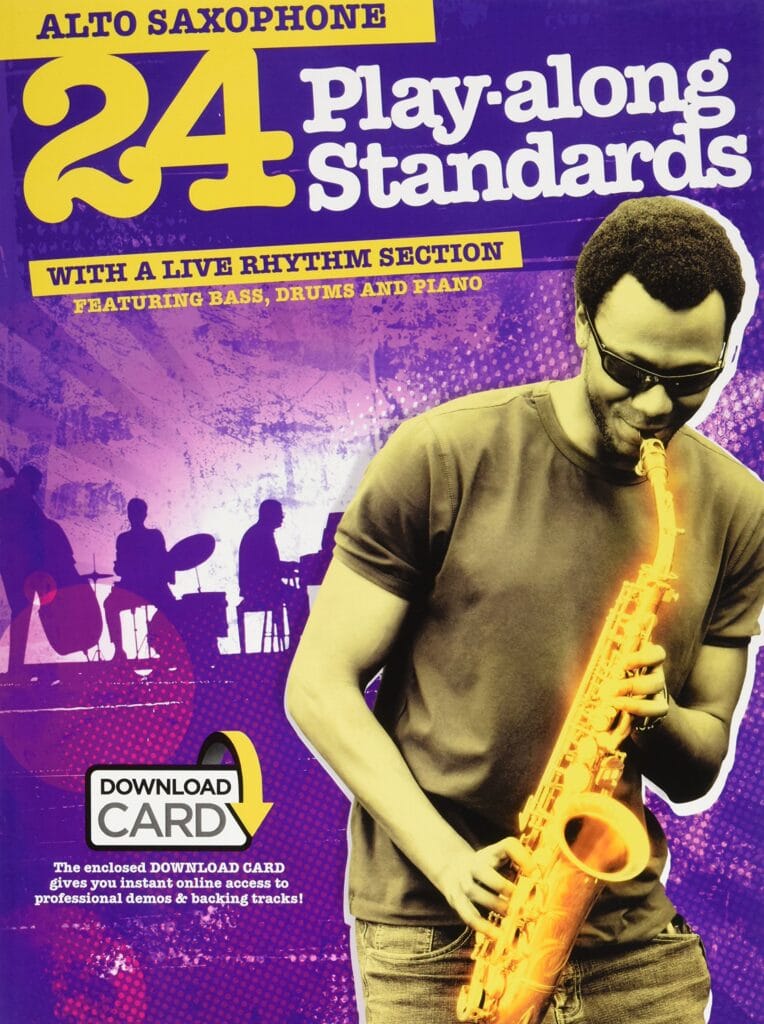 The glowing sax on the cover may make you think this is some kind of rave music but it is actually an exciting introduction to jazz and soul standards – it's also a bargain for 24 songs! These arrangements are very friendly and the high quality backing tracks give the impression you are actually playing with a real band! Birdland by Weather Report and Lean On Me by Bill Withers are some of our favourites.
Playalong books advertised as "Easy" won't necessarily be notated how you expect them to sound if you already know the songs. Easy song arrangements can be likened to reading a Children's adaptation of a Shakespeare play; the fancy words will be removed to make it easier to understand and the plot will be summarised to make it shorter.
Many of these music books are also available as digital ebooks (such as Kindle). Playalong books usually include an audio download of demo tracks (with sax) and backing tracks (without sax). Older print editions come with CDs but you can often email the publisher and request a download if you don't own a CD player.
If you've used any of the books above I'd love to know your thoughts on them, please leave a message in the comments below.