If you have a smart phone or tablet you can access a whole bunch of useful music apps. Here are my favourite apps which I use to practice smarter and more efficiently. I have personally used the following apps for several years and they have become valuable tools in my practice routine. I encourage you to explore them for yourself.
(I use an iPad so some of these apps are unavailable on Android but I have linked to similar apps).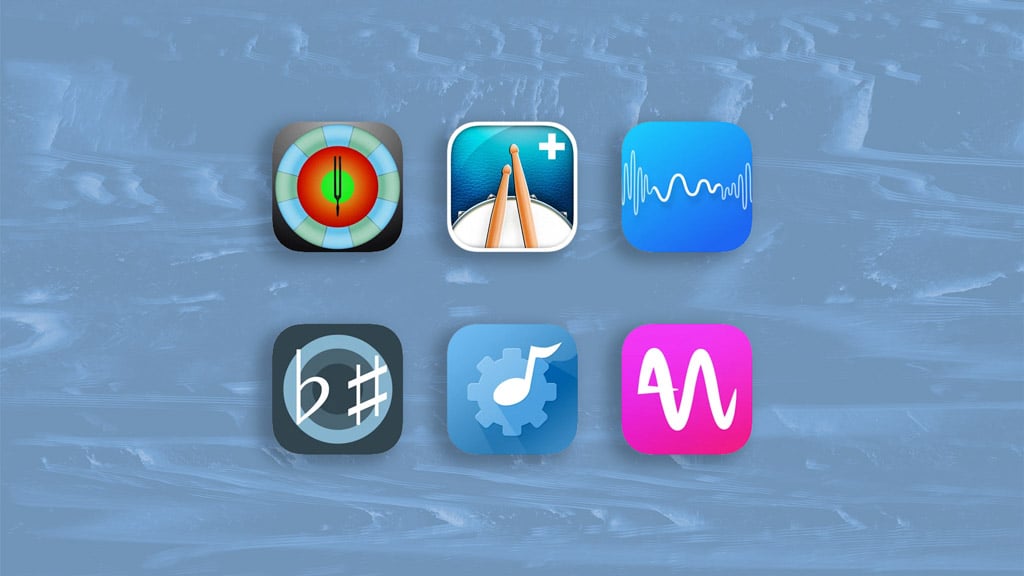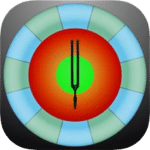 Tonal Energy Tuner & Metronome
This is my number one, most-used app that I could not live without! There are four tools crammed into this one app:
Tuner: The tuner is sensitive to what you play and the interface is visually very clear. I like that you can change the instrument transposition (most tuners are only in concert pitch), especially useful for us saxophonists!
Sound: With this tool you can select and hear a pitch which is very useful if you want to tune by ear. I like to use the 'sustain' function to hold a low note as a drone whilst I play a scale or improvise.
Analysis: I haven't dived into this tool all that much but it's interesting to see how much you might wobble when sustaining those long tones!
Metronome: This metronome is worth the price of the app alone. It's extrememly easy to use and versatile for any situation. My favourite features are the ability to add accent beats (the purple ones), choose different beat sub-divisions, and change the sound from metronome beeps to something less annoying!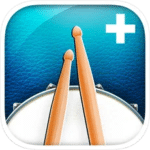 Drum Beats+ Rhythm Machine
Sometimes you want a metronome that sounds more human. Sometimes you don't want to commit to playing along with a whole backing track only to go wrong half way through and have to start again. This app has a great selection of drum beats in a range of different styles. I personally only use simple beats from the 'Basic Training' section. This works really well for 3/4 and 4/4 times, for both swing and straight feels, but not great for compound times signatures (eg. 6/8).
This app has recently become bloated with extra features, they encourage you to pay a subscription to unlock more beats but the basic ones do everything you need. I think it's a bit cheeky to charge a subscription when you already have to pay for the app! Nonetheless, a very useful app which I use frequently.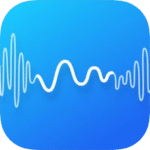 There are several apps that allow you to change the speed and tuning of an audio track but this by far the best and simplest I have found. I use this app mostly for manipulating backing tracks when practicing or aiding transcription.
This app preserves the audio quality extrememly well, even when taking things down to 50% speed. You can finely adjust tuning in cents which is very useful for tuning songs which sit between keys so that you can playalong. You can loop sections of any length which makes practicing challenging sections easier. One of my favourite features is the ability to freeze and sustain the pitch at a certain point in the track, very useful when transcribing. The export function is also quick and easy – similar apps I've used can get funny about exporting copyright protected material, even if you bought the song in the first place! (I should add, I have only ever imported my own audio files directly into the app, I've not had much luck connecting Spotify or other streaming services.)
There is a free version of this app which has restrictions on the amount you can change the tempo and tuning – I'd recommend just paying for the full version, you won't regret it!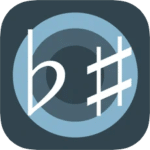 It's always good to have a circle of fifths close to hand when you need a dose of music theory. This app does a brilliant job of presenting the 12 major and minor keys, as well as the corresponding scales. The circle of fifths is an essential tool for understanding the relationships between keys and how musical harmony functions.
There is a useful but hidden in-app purchase (find it in the app under 'Settings') which allows you to also view the relative minor scales (only the major scales are included with the standard version), as well as diatonic chords.
Sight reading is a skill that most of us could improve at, whether it's working on the speed of recognising notes, reading sharps and flats, or understanding rhythms. This app generates a random sequence of notes based on the parameters you set and you can play along. I most often set the notes within a key (you can add accidentals to make it harder), set the rhythm to only crotchets (quarter notes), and then vary the tempo to see how successfully I react to the notes in front of me. It's a fun challenge to see how fast you can read before you start tripping over your own fingers!
For reasons I don't know this app has been in and out of the app store but I use it so much I refuse to update my iPad out of fear that it will disappear altogether one day. If you support the app by downloading it hopefully the developer will give it more attention – I've not found another app which has the same functionality yet!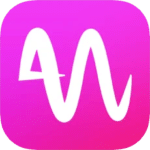 This is a superb app for ear-training without being too overwhelming. It is divided into five categories; Intervals, Scales, Modes, Chords, Cadences. Each category has a 'Practice' and 'Learn' area and the interface is really simple to use. I use this app as a learning tool both in my practices and as practice substitute to keep myself musically engaged when I am away from my instrument for an extended period of time.
What are your favourite apps to use during your practice sessions? Please leave your suggestions in the comments below.