Sax Bandits has come a long way in 4 years! I want to commemorate some of the memories and members who have supported the band during its early years.
YEAR 1 – 2016
Can you believe this band started with just 8 nervous saxophone students meeting in a cold Scout Hut in Wallingford, Oxfordshire? Starting in the Spring, by September we had found quite a collection of saxophonists!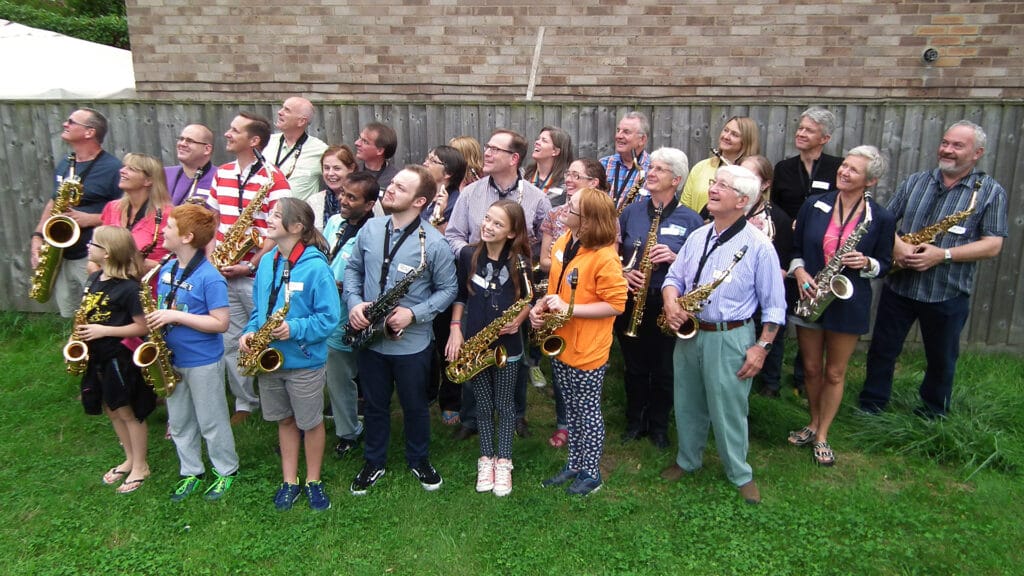 By December we were invited to play at Twyford Living Advent Calendar. Because we had been operating for less than a year and all the music for Sax Bandits is specifically arranged for the band, we only had one Christmas song to play together! We filled the time with some Christmas solos and duets from our band members. This first gig attracted a small audience of friends and family, and a few passing locals.
YEAR 2 – 2017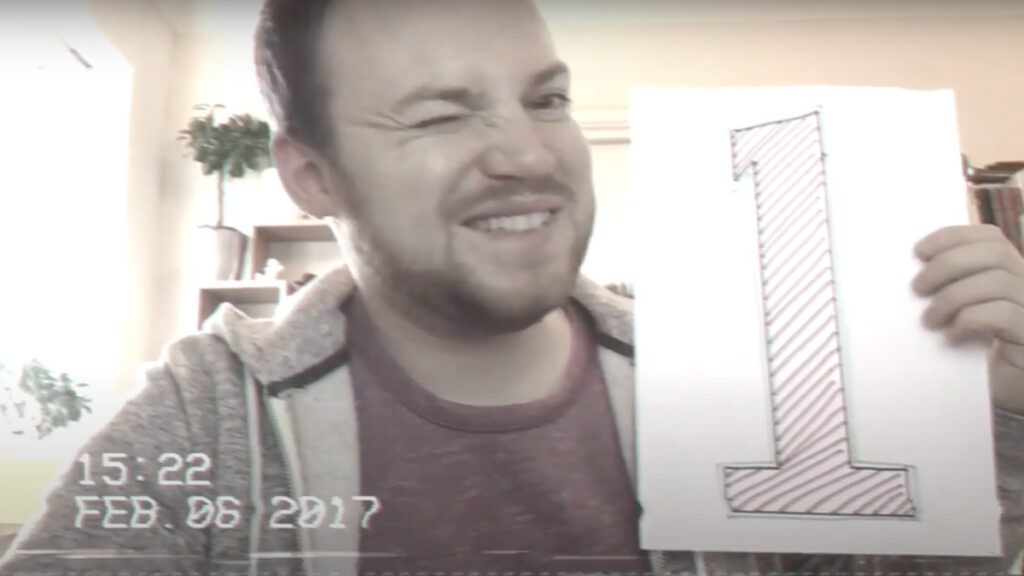 Throughout 2017 our numbers continued to grow and we celebrated our first birthday together. Around this time Rob started producing the highly anticipated monthly newsletter videos.
We were asked back to Twyford Living Advent Calendar where Rob's infamous conductor jacket made it's first appearance (he actually rescued this from a thrift shop in Edinburgh where he was told the buttons were worth more than the jacket!)
YEAR 3 – 2018
Our third year saw the establishment of a loyal member base and an expanded set list. We also launched our first series of workshops which were a great success.
We were invited back to Twyford Living Advent Calendar for a third year but things were starting to get a bit cramped for the band… it was clear this band wasn't going to remain as one band for long!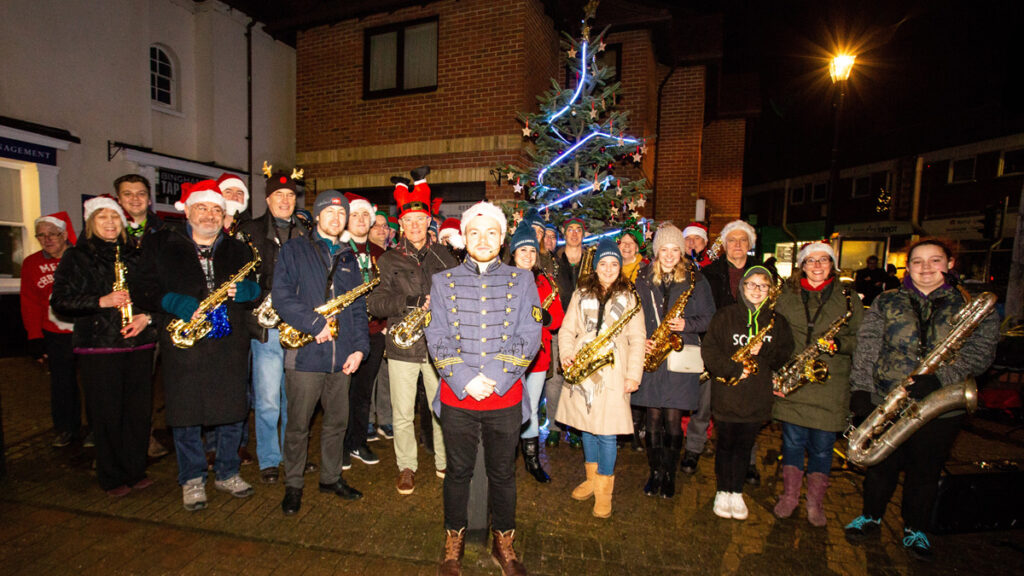 YEAR 4 – 2019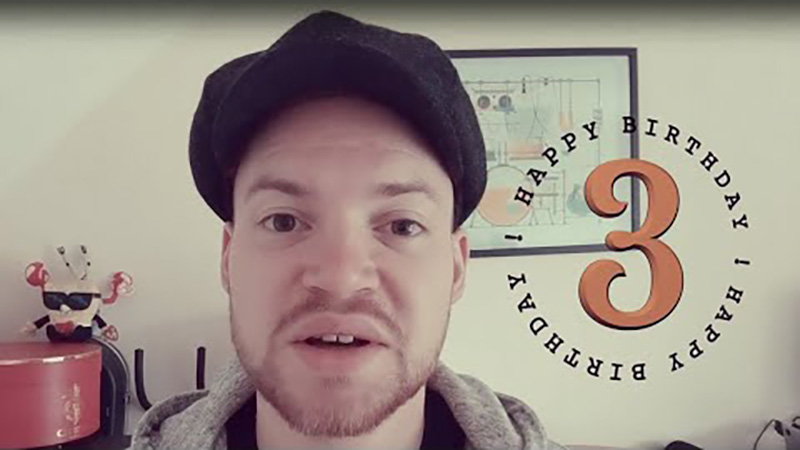 This photo below was taken in February 2019 to mark our final session together as a single band (and the last time you'd see Rob with hair) – we already had to move to a larger rehearsal space by this point! The band split into two new locations but due to the growing popularity we launched a third band a few months later.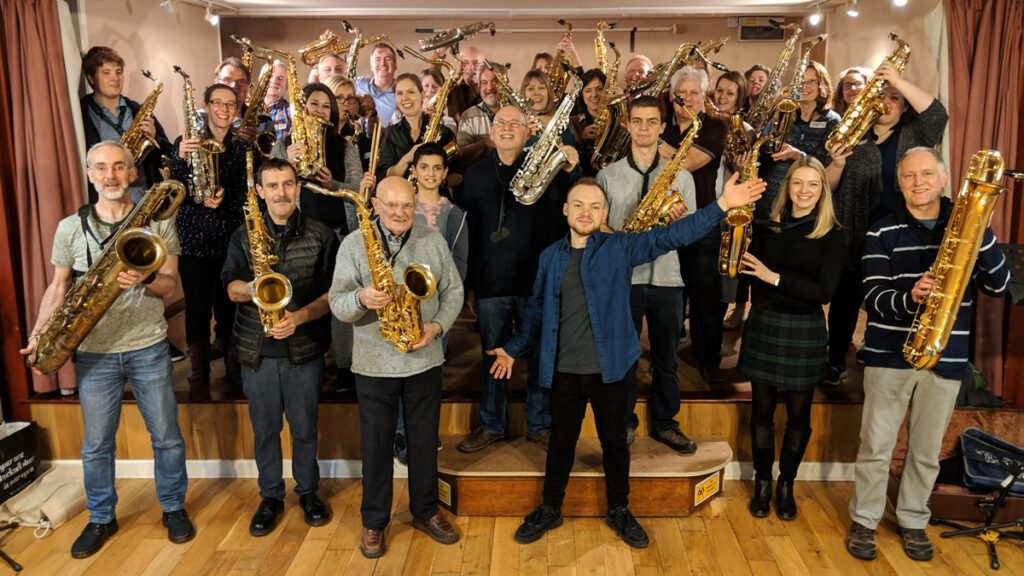 The homemade baked cakes and goodies became a frequent and impressive feature at band sessions…
…and the workshops grew more popular…
We were invited to play the opening night of the Henley Living Advent Calendar, bringing our three bands together for the first time with 60 saxophonists, a real-life drummer, and a few hundred people watching in the audience!
Read more about our Christmas Busking Bash 2019 and watch the video here: www.saxbandits.co.uk/xmas-gig-2019