If you've been thinking about upgrading your saxophone setup but don't know where to start there is an extrememly simple and affordable way to enhance your playing experience.
If you've never upgraded any of your saxophone gear before then it's likely that you are playing with the metal ligature that came with your saxophone, such as this: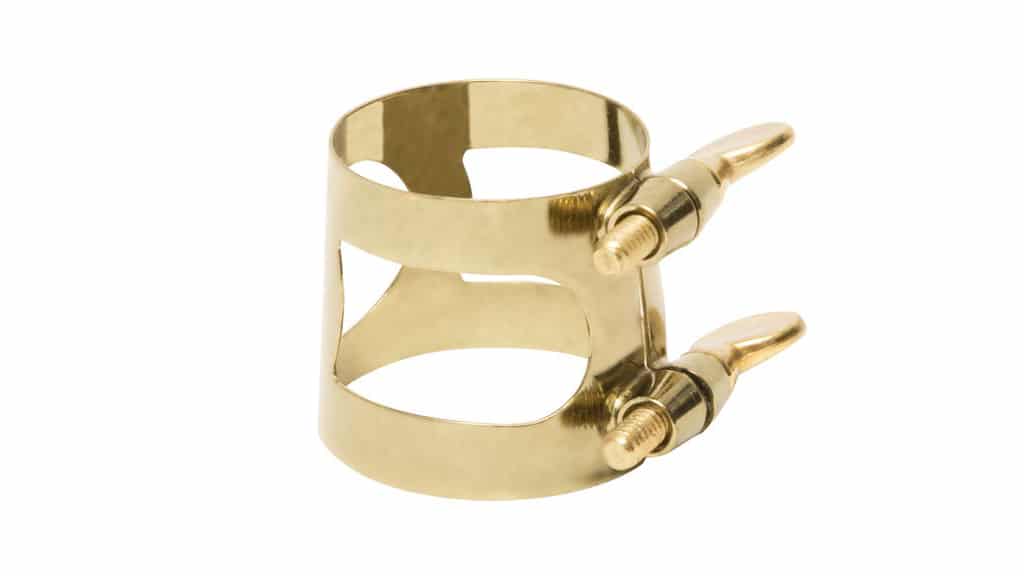 These metal ligatures do the job… but let's be honest, they SUCK!
For less than £30, I recommend investing in a Rovner ligature to power-up your saxophone experience. This is what they look like: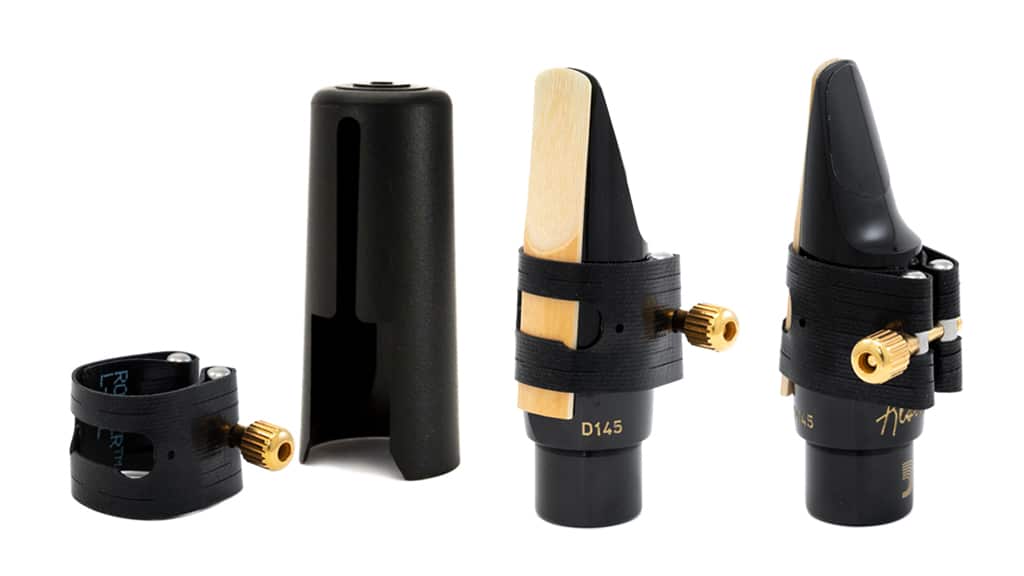 There are three main reasons why I recommend these ligatures:
Firstly, they are renowned for their warm and resonant sound and superb response. The wraparound design applies even pressure to the surface of the reed, which allows it to vibrate more freely. However, on a metal ligature it can be too tempting to over-tighten those screws and clamp the life out of your reed!
Regardless of whether you can hear or feel a difference, these ligatures are very practical. The leather material doesn't allow the reed to slip, which means no unwanted squeaks from misaligned reeds!
However, the best thing about these ligatures is that they make it so simple and quick to fasten your reed to your mouthpiece with the turn of a single screw. The screw sits on the back of the mouthpiece (facing up to the sky) so it's readily accessible for adjustments, instead of having two screws sat on the reed on the front of the mouthpiece (facing the floor).
The topic of saxophone ligatures is a rabbit hole… a deep one! Avoid looking at the overwhelming amount of options, save some time and play one of these until you feel ready to experiment with some fancy ligatures at a later date – you won't regret it!
P.S. Rovner offer 'Dark and 'Light' versions of their ligatures. Regardless of how these may compare in sound, if you're in doubt which version to buy I'd recommend the 'Light' version because it has a cutout at the front which makes it even easier to see and align your reed on the mouthpiece!
Get Your Saxophone Upgrade
This post isn't sponsored or endorsed by Rovner in any way. With nearly 15 years of teaching experience I have seen the results in my students and highly recommend these ligatures for their simplicity, affordability, and effectiveness.