If you take online music lessons you can significantly improve your audio experience (and your teachers) by investing in a decent external USB microphone. In-built microphones on tablets and laptops often distort audio or can be very directional, meaning they won't pick up sound unless you are stood in front of them at the exact angle. The good news is you can vastly improve your audio quality with an easy 'plug and play' upgrade which doesn't require you to be a technology wizard! These microphones can also be used as a high quality solution if you ever want to record your sax!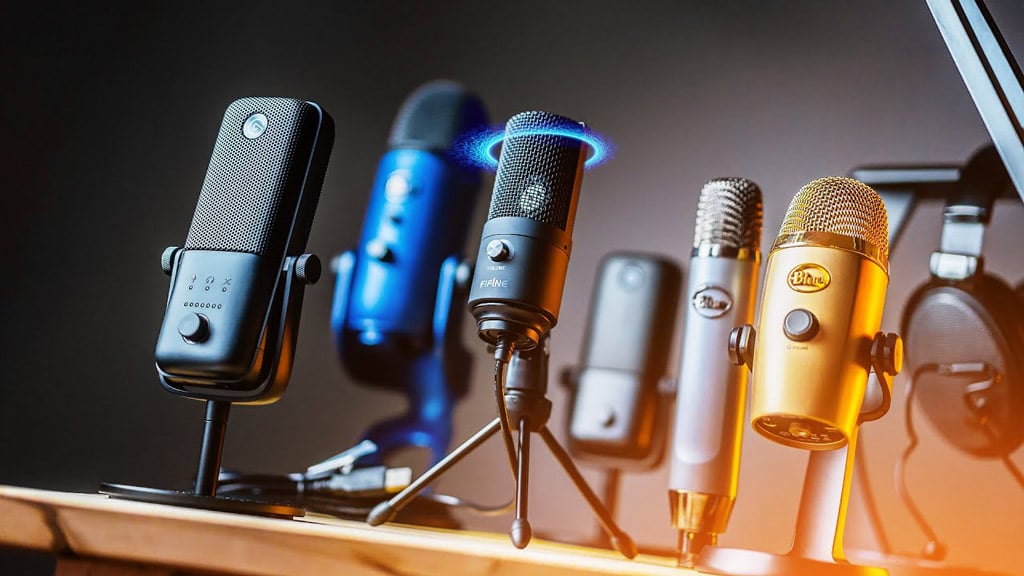 The following list is a summary of top-rated microphones from other reputable tech blogs. The prices are quoted from amazon.co.uk at the time of this blog post. Please note, we make a small commission from the amazon affiliate links in this blog post which helps to support Sax Bandits at no extra cost to you.
This microphone has been heralded by the internet as the best value USB vocal microphone on the market for several years. There are many product reviews on YouTube if you want to find out why this microphone trumps its competitors. If this is outside your budget Blue also offer an entry 'Snowball' model for £74.99.
A strong contender to the Blue Yeti. Elgato is a brand renowned for its high performance products, particularly in the gaming/streaming community. Described as a premium microphone that fuses plug and play convenience with broadcast-grade circuitry and anti-distortion technology due to it's internal pop filter. If you are not bothered about owning the latest model you can pick up a Wave:1 for a cheaper price.
Shure offer several microphone models in their MOTIV range (the MV7 being their premium model), all of which come with the ShurePlus MOTIV app enabling you to optimise the microphone for your intended purpose and fine-tune your recording quality. The MV5 offers a solid premium quality microphone in a vintage build which is detachable from its base. The benefit of this microphone is that it is also designed to connect to your phone or tablet!
Described as a 'plug N play' USB microphone, this is primarily marketed for gamers and streamers but is a diverse and solid microphone with a sleek design for the price point. It has a convenient mute button on top and comes with an adjustable desktop stand.
This microphone is exclusively sold on Amazon but is highly rated amongst reviewers in the budget microphone category. FIFINE have several models available and this one sits in the middle (you can see a model comparison here).
There are many USB microphones on the market to choose from and a ton of comparison and unboxing videos on YouTube to back them up. Nearly all USB microphones are compatible with both Windows and Apple laptops/computers these days. Many are also compatible with iOS/android phones and tablets if you buy an additional adapter cable (though they often don't specify this in their product specs). Please use this blog post as a starting point and do your own research – YouTube is a superb resource!
As well as upgrading your microphone, you can vastly improve your online lesson experience by investing in a tripod or boom arm to mount your tablet/laptop/webcam for an optimum saxophone angle. You could also upgrade your built-in laptop/desktop webcam by investing in an external webcam which will most likely offer higher quality (1080) and a wider angle.
Let me know in the comments below what microphone you use and how you would rate your audio experience.