Sax Bandits caught up with Snake Davis from his 'Zen Den' at his home in Lincolnshire (named Heion-Ji, which is Japanese for 'The Temple of Peace and Calm') to find out how he has been keeping busy during the covid pandemic.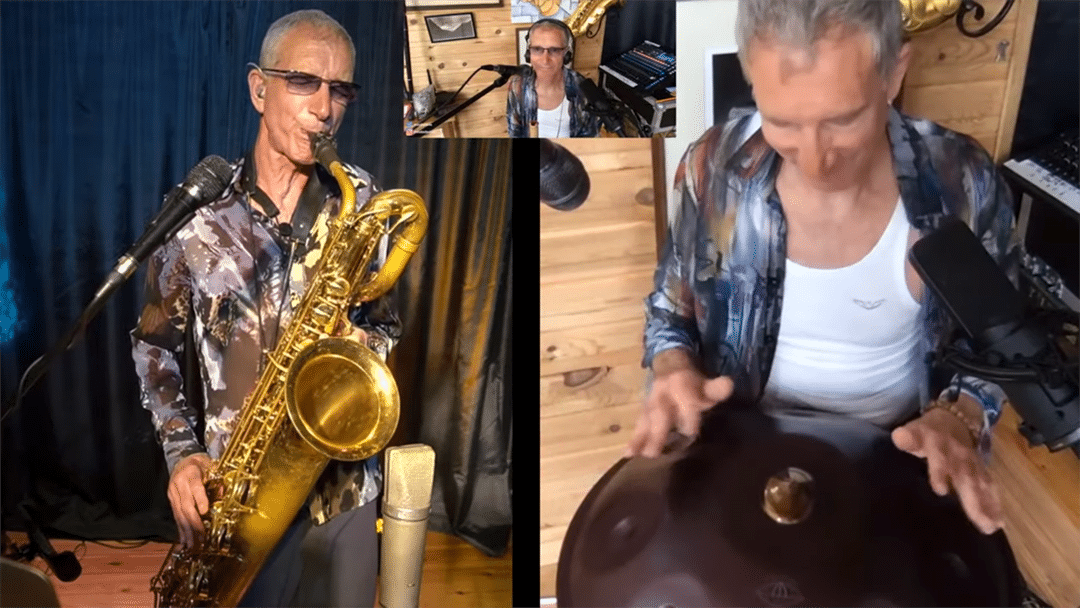 How are you keeping busy in lockdown?
"I'm doing more teaching and meeting students on Zoom. It's been lovely because I love teaching and I find the Zoom thing works really well. And I'm also doing my live streams, of which I've now done over a hundred. I did that because when lockdown first hit I felt desperate, because I'm a gigging musician and I had a hundred gigs in the diary that were now gone and it felt like the rug had been pulled out from under me. However, my ace up my sleeve was my 17 year old son who told me about live streaming. We worked solidly for 12 hours a day for a week or so. It's proved to be a source of income but that was never my intention, it's kept me busy and given me a reason to get out of bed in the mornings. The time to do a bit more practice and come up with new drills has also been great."
Where can people find your live streams?
"Currently I'm live streaming Fridays and Sundays at 7pm from the Zen Den on YouTube. Initially, I did some sax clinics but now I purely do entertainment, playing tunes, collaborating with mates, showing off some of the instruments, and talking rubbish. I have fans listening in, many of whom are saxophonists themselves. People can go back and rewatch any of the live streams. One guy said to me, "it's like time-travelling"."
Tell us the story behind your most recent album release.
"It was an incredible coincidence; I recorded an album entitled 'Time Stands Still' which was just ready for release a couple of weeks into the first lockdown… when time stopped and had actually stood still! I had been working on it, on and off for a few years and it's a big change from anything I've ever done before. It's mellow and relaxed, featuring a lot of the Shakuhachi (a Japanese end-blown bamboo flute), hand pans, the Indian flute – the sax is on only two tracks on the album! It's gone down really well and it's and it's very much an album for this time. It was released during lockdown #1 and is available in the usual places."
You can listen to 'Time Stands Still' on Spotify and other streaming platforms, but to support Snake directly you can purchase the album from his website, either as a physical CD or download.